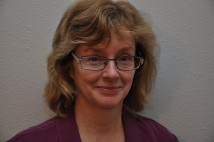 Wenda Carlyle, PhD
Dr. Carlyle is a principal consultant at CardioMed Device Consultants. She is a well-recognized consultant in the area of cardiovascular biology and combination products.
Dr. Carlyle received her PhD in pharmacology from the University of Minnesota in 1991. She performed postconsultantal research in the area of molecular oncology and cardiology, and went on to head the Molecular Biology Laboratory in the Division of Cardiology at the University of Minnesota Medical School, studying basic mechanisms of heart failure and vascular dysfunction. She was recruited to Industry in 1997 and directed R&D programs at three major medical device corporations, St. Jude Medical, Medtronic and Edwards Lifesciences. She developed advanced technology prototypes of tissue engineered heart valves and drug-eluting peripheral vascular stents. At Medtronic, she played a pivotal role in the creation of a successful drug eluting stent program from concept to clinical trials. This involved not only choosing an optimal drug and stent coating, but also working to set up an infrastructure to manufacture this combination product. Her role in Industry included extensive new business development, leading to important acquisitions of new technologies and business units.
In 2004, Dr. Carlyle founded Mandrake Scientific Consulting, Inc. Her focus has been on combination devices and drug delivery technologies that utilize advanced techniques and technology to deliver biologically active agents in the treatment of a broad range of diseases, including cardiovascular disease.
With a broad and deep knowledge of basic biology, pharmacology, medical device development, and the medical device business, she is able to provide expert advice with regard to strategic planning, opportunity assessment, research and development challenges, manufacturability issues, and commercialization course.