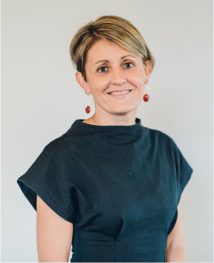 Chiara Lorenzetto
works with CardioMed Device Consultants as an affiliate consultant and brings almost 20-year experience in new medical device and pharmaceutical product development.
Chiara has scientific-technical background in biotechnology and holds the qualification to the profession of Biologist from the University of Pavia (Italy). She is a specialized Project Manager and worked for many years in the medical device industry leading several cross-functional teams focused on the development of new and innovative products from idea generation to product launch on the market. She was also in charge of leading a laboratory devoted to the development and implementation of biological/biochemical assays (both in vitro and in vivo) for drug discovery and pharmaceutical compounds' activity testing.
Since founding Niu Consulting in 2018, she has worked with a wide range of companies world-wide as well recognized consultant specializing in biological safety assessment of medical devices. She provides her expertise to medical device manufacturers and supports them with the biological safety assessment of their products, according to ISO 10993 standard series and US-FDA Guidance Use of International Standard ISO 10993-1. She interacts with European Notified Bodies and FDA to address topics related to biological safety evaluation plans, biological testing, material chemical characterization and toxicological risk assessment. She also supports companies in the interaction with testing laboratories, in the definition of most appropriate testing plans as well as in the management and optimization of project timelines to facilitate companies in the achievement of their product development objectives.