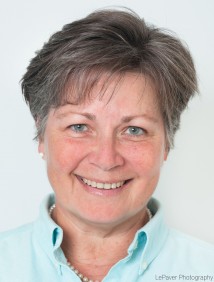 Elisa Harvey, DVM, PhD
Dr. Harvey is a Principal Consultant at CardioMed Device Consultants. She provides clinical, preclinical and regulatory consulting services for the medical device industry. Dr. Harvey brings extensive scientific and regulatory experience to assist at every step of the device development plan from early animal testing to clinical trial planning and regulatory submission strategy.
Prior to joining CardioMed, Dr. Harvey worked for more than ten years in FDA's Office of Device Evaluation (ODE) within the Center for Devices and Radiological Health. She began as a reviewer in the Obstetrics and Gynecology Devices Branch. Later she became Chief of the Peripheral Vascular Devices Branch with the Division of Cardiovascular Devices. In this position she oversaw the review and approval of a wide variety of devices including peripheral and carotid stents, vena cava filters, stent-grafts for the treatment of thoracic and abdominal aortic aneurysms, and numerous other catheter-based technologies. Her most recent position at FDA was overseeing the Investigational Device Exemption (IDE) and Humanitarian Device Exemption (HDE) Programs in ODE. Here she directed regulatory policy for IDEs and HDEs, and managed ODE's growing pre-IDE program, which has become an invaluable part of the device development plan.
Dr. Harvey's diverse background includes basic and clinical research, and clinical veterinary experience. She has extensive experience in review and approval of preclinical animal protocols, feasibility and pivotal clinical study protocols, and optimizing pre-IDE packages in order to maximize the effectiveness of meeting with the Agency in the pre-IDE phase.
Prior to her work at FDA, Dr. Harvey practiced veterinary medicine full time for several years. She earned her Bachelor's degree in biology at Mary Washington College, her Master's and Ph.D. degrees in zoology and reproductive physiology respectively at the University of Connecticut, and her veterinary medical degree from Tufts University.