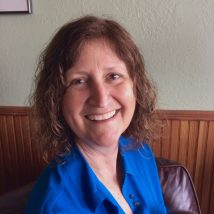 Ellen Anderson, MPH
Ms. Anderson works for CardioMed Device Consultants as an affiliate consultant. Ellen brings nearly two decades of experience in the Medical Device field in the areas of Research, Development, Biocompatibility, Risk Assessment, Sterility, Clinical and Regulatory. Most recent experiences include successful Clinical Studies and Regulatory Submissions within Health Canada and the European Union.
Ellen has extensive experience with start-ups and small companies. Her skills include sterilization validations, polymer and enzymatic membrane chemistries, biocompatibility, risk management, clinical reports and protocols, clinical monitoring and management and regulatory submissions. Ellen has managed multiple successful biocompatibility programs and led geographically dispersed project teams. Her Medical Device knowledge encompasses both Class III and Class IV devices ranging from biosensors to cardiac devices.
Ms. Anderson earned her Master of Public Health degree at Johns Hopkins University and her Bachelors of Science from University of California, Davis. She holds a certificate in Project Management from PMI.