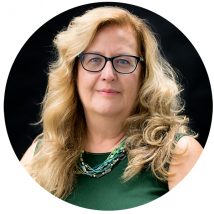 Jennifer Asleson
Ms. Asleson works with CardioMed Device Consultants as an affiliate consultant focusing on sterilization, microbiology and sterile barrier systems. She has over 25 years of experience in the regulated medical device and pharmaceutical industries in both the quality systems and technical arenas. Jennifer has extensive experience with the validation and routine processing for several modes of sterilization as well as the supporting sterility assurance program activities.
As an active member of the American Association of Medical Instrumentation (AAMI) Technical Committee 198 she is able to share the most current information on both technical and quality system requirements for sterilization and the supporting microbiology processes. Her recent time as a microbiology technical expert for BSI Americas provides insights from the Notified Body perspective for all classes of medical devices.
Jennifer earned her Bachelors Degree in Biological Sciences at the University of California, Davis along with a Minor in Musical Performance. She is an active member of AAMI, IEST and IoPP and holds American Society of Quality (ASQ) Certified Biomedical Auditor (CBA) and Certified Pharmaceutical Good Manufacturing Professional Certifications (CPGP) and is a Senior Member of ASQ.