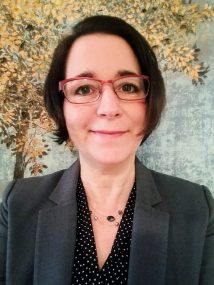 Lisa Bellincampi, PhD
Dr. Bellincampi is an affiliated consultant with CardioMed Device Consultants, with almost 20 years of experience in R&D and Clinical Research in the medical device industry.
Dr. Bellincampi received her Ph.D. in Biomedical Engineering from Rutgers University / University of Medicine and Dentistry of New Jersey in 1999, where her research focused on tissue engineered implants utilizing cell culture and resorbable biomaterials in orthopaedic applications. She joined Orthovita, a biomaterials company, where she directed R&D programs and preclinical testing to support the company's regulatory submissions and educational programs. While at Orthovita, she gained expertise in clinical research, developing and managing post-market clinical studies in spine fusion. Later, as Vice President of Clinical Research, Dr. Bellincampi oversaw post-market and IDE clinical study programs for applications in bone fusion, vertebroplasty, kyphoplasty, and bone screw fixation. She continued to develop her clinical research skills at Spine Wave, Inc., overseeing IDE and post-market clinical programs for the company's injectable disc nucleus platform and other spine applications. During this time, she developed skills in managing global clinical trials, with projects in Europe and Australia. Her experience also includes regulatory submissions, regulatory and clinical compliance, FDA audits, and good clinical practices.
With a strong base in clinical research, biomaterials, and the medical device industry, Dr. Bellincampi brings expertise and support with regard to planning, development, and execution of clinical trials, development of clinical reports and other documentation for regulatory submissions, development of clinical evaluation reports for CE Mark products, and other medical writing such as abstracts, manuscripts, and materials for scientific or educational presentations. She has worked with both medical devices and combination products.