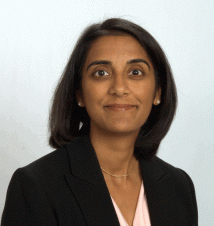 Mona Advani, MS, MBA
Ms. Advani is a recognized consultant in the medical device industry with 20 years of professional experience in domestic and international regulatory affairs. She has worked with small and large medical device companies to develop regulatory and clinical strategies, focusing on the appropriate development of corporate and product development strategy together with regulatory and clinical affairs. Ms. Advani has successfully obtained marketing clearance for a variety of medical devices, both in the United States and internationally, including the European Union (EU), Japan and Canada. She works diligently to prepare and represent clients in regulatory meetings with FDA and other Regulatory Agencies, including FDA panel meetings and FDA presubmission interactions. She has prepared numerous 510(k) and IDE Applications. She has also assisted in responses to FDA compliance actions and 483 letters.
Ms. Advani has worked in the medical device industry holding the titles of Senior Director of Regulatory Affairs and Clinical Research, Manager of Business Development, Manager of U.S. Regulatory Affairs, Manager of International Regulatory Affairs, and Regulatory Affairs Coordinator. In addition, she is fluent in written and spoken Japanese.
Ms. Advani earned her MBA degree from San Francisco State University, her MS degree in Immunology and Infectious Disease from the University of London, and her BS degree in Biology from Brown University. She has organized international regulatory affairs workshops; presented at the RAPS Annual Regulatory Affairs Professionals Society Meeting; and published articles in the Regulatory Affairs Focus magazine.