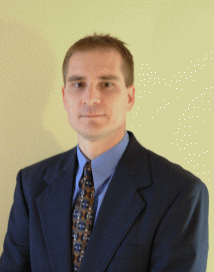 Rick Galgon, MD, MS
Dr. Galgon is a Principal Consultant at CardioMed Device Consultants. He provides clinical, engineering, and regulatory strategy consulting services for the medical device and related industries, specializing in the development and manufacture of interventional cardiology and general hospital devices.
Prior to joining CardioMed, Dr. Galgon worked for six years as a scientific reviewer for the U.S. Food and Drug Administration (FDA) in the Office of Device Evaluation (ODE), Interventional Cardiology Devices Branch and General Hospital Devices Branch. As a member of the Interventional Cardiology Devices Branch, he served as primary reviewer for balloon angioplasty catheters, intravascular brachytherapy devices, atherectomy catheters, embolectomy catheters, diagnostic and therapeutic intravascular ultrasound catheters, intravascular filters, and intravascular distal emboli protection devices. As a member in the General Hospital Devices Branch, he served as primary reviewer for external mechanical and electromechanical infusion pumps, implantable infusion pumps, intravascular administration sets, intravascular catheters, implantable intravascular ports, drug injection devices, hospital beds, hospital bed mattresses, and patient lifts/transfer devices. In addition, he played a central role as a division-level focal point for electromagnetic compatibility (EMC), software development, and magnetic resonance (MR) compatibility issues for medical devices. He served as a Center liaison to voluntary standards development organizations for infusion pumps and hospital beds, and represented the Agency at scientific symposia and intra-governmental meetings. For his efforts, he received both individual and group recognition awards from the Agency.
Dr. Galgon holds a considerable, in-depth understanding and experience in the fields of medicine, biomedical engineering, medical devices, medical device regulations, and regulatory submission requirements. He has extensive experience with overseeing clinical trials, searching and reviewing clinical literature, interpreting and evaluating scientific data, developing and presenting reports of scientific review, and devising and modifying guidelines and protocols for the testing of medical devices. He earned is medical degree from Albany Medical College, master's degree in engineering and applied physics in biomedicine from Johns Hopkins University, and bachelor's degree in biomedical engineering from The Catholic University of America. He is a board certified anesthesiologist and faculty member in the Department of Anesthesiology at the University of Wisconsin in Madison, WI. He has published articles pertinent to the practice of anesthesiology and critical care medicine.
CONTACT DR. GALGON
Office: (410) 674-2060
Fax: (410) 674-2133
Email: rgalgon@cardiomedllc.com