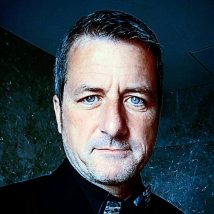 Dr. Kainz
received his PhD Degree in Technical Science from the Technical University of Vienna, Austria in 2000. After working for the Austrian Research Center Seibersdorf, he joined the Foundation for Research on Information Technologies in Society (IT'IS) in Zurich, Switzerland, as Associate Director. At IT'IS, Dr. Kainz developed in-vivo and in-vitro exposure setups for bio-experiments. From Feb. 2002 to Feb. 2022, he was Senior Research Biomedical Engineer at the U.S. Food and Drug Administration (FDA) in the Center for Devices and Radiological Health (CDRH). In Feb. 2022 Dr. Kainz founded High Performance Computing (HPC) for MRI Safety and is currently CEO and President.
At FDA Dr. Kainz reviewed more than 1000 medical device submissions, has published over 200 peer-reviewed articles and book chapters, and has co-authored many FDA guidances. He has extensive regulatory experience related to 510k, PMA, and IDE submissions and was CDRH's Senior Subject Matter Expert (SME) on Magnetic Resonance Imaging (MRI) safety. He is currently Senior Member of the Administrative Committee of the IEEE International Committee on Electromagnetic Safety and Member of many International Standards Committees.
His experience is focused on the safety and effectiveness of medical devices and the safety of humans in electromagnetic fields. This includes novel computational life science methods for safety and effectiveness evaluations using functionalized anatomical models of the human anatomy; MRI safety; performance and safety of wireless technology used in medical devices; electromagnetic compatibility (EMC) of medical devices; dosimetric exposure assessments from DC to light; and novel methods to computationally assess the safety and effectiveness of new neuroprosthetics, e.g., electroceuticals, and therapeutic stimulation methods.
In 2004 Dr. Kainz initiated the Virtual Family Project in co-operation with IT'IS and Prof. Ji Chen from the University of Houston. In 2010, he received the prestigious FDA Award of Merit for exceptional leadership in performance in addressing issues of compatibility of medical devices during MRI by applying transparently scientific research to device regulation. In 2016 Dr. Kainz initiated o2S2PARC (Open Online Simulations for Stimulating Peripheral Activity to Relieve Conditions, https://osparc.io/) in co-operation with IT'IS. o2S2PARC is one of the three integrative cores of NIH's SPARC (Stimulating Peripheral Activity to Relieve Conditions) program's Data Resource Center. The aim of o2S2PARC is to establish a comprehensive, freely accessible, intuitive, and interactive online platform for simulating peripheral nerve system neuromodulation and its impact on organ physiology in a precise and predictive manner. o2S2PARC's goal is to make high-end biomedical simulation tools freely available in a user-friendly environment.